WordPress SEO Services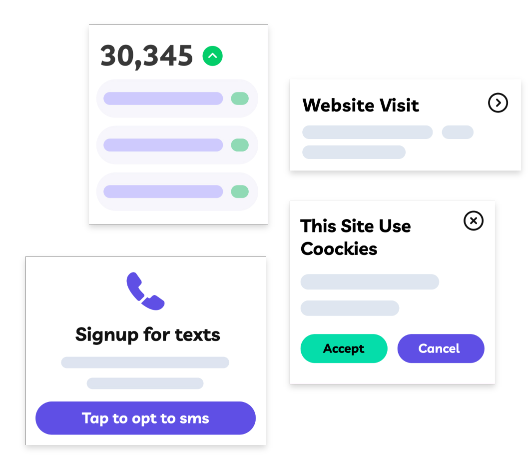 Enhance your website traffic with Gigde WordPress SEO Services
With many years of experience, we understand the importance of a solid online presence in today's digital age. That is where the WordPress SEO services provided by Gigde come in. We optimize your website for search engines as well as your users. Our team of experts specializes in using data-driven strategies to deliver measurable results that help businesses to achieve their goals. With Gigde, you can elevate your online presence and attract more traffic to your website. Get a free website audit report today.
Generate Leads with Gigde Top SEO Strategies
If you're looking to maximize the potential of your WordPress website, consider enlisting the help of a specialized WordPress SEO company. They have the expertise to fine-tune your content and site structure to align with search engine algorithms, establish relevant backlinks, and enhance your online presence. Your website can achieve greater visibility and attract more organic traffic with their aid.
Gigde is a reputable agency that has completed over 400 SEO campaigns successfully. Our thorough WordPress SEO services are designed to deliver excellent results organically, allowing your business to grow. Our skilled SEO team is dedicated to aiding enterprises in building an effective online presence. We can make your WordPress web design stand out, whether you want it to achieve top Search ranking or improve your brand image.
We provide various SEO techniques to offer your WordPress website excellent market exposure. With our professionals and resources, you can trust us to deliver exceptional results.
Why Choose Gigde?
Gigde offers comprehensive WordPress SEO services, including keyword research, content optimization, on-page optimization, link building, and security measures. Their experienced team of professionals ensures that each website is optimized to its fullest potential, improving its search engine rankings, driving more traffic, and increasing engagement and conversions. Gigde also provides regular reporting and communication, allowing clients to track their website's progress and stay informed throughout the SEO process.
Improve your Ranking with Gigde WordPress SEO services.
We believe that exceptional websites should be recognized and highlighted. WordPress SEO services can significantly benefit your website's search engine optimization (SEO). These services aim to improve the visibility and ranking of your site on search engine results pages by performing various tasks such as keyword research, on-page optimization, technical SEO, off-site optimization, and more. Ultimately, the goal is to increase exposure and generate more leads for your website, so don't hesitate to explore these services to enhance your online presence.
Raise your Online Clarity with WordPress SEO Services.
Did you know that almost 93% of internet traffic worldwide originates from Google's search results page? In addition, a whopping 70% of online sessions start with a search engine. If you want to attract your desired audience and increase website traffic, then website optimization is a must-have strategy.
Whether you are providing answers, selling services, or promoting an affiliate site, a WordPress SEO master can provide personalized assistance to improve the visibility of your website.
The specialists at Gigde offer targeted keyword research and content planning that guarantees top search engine ranking for your website.
Strengthen the KPIs by Hiring WordPress SEO Professional.
An effective SEO strategy is an appropriate solution if you want to increase your website presence and draw in more users, leads, and sales. WordPress SEO is Gigde's specialization, offering a wide range of services.
They begin by carefully examining the capabilities of your existing SEO techniques and your competitors, employing methods like Google Analytics to evaluate criteria like loading speed, internet sales productivity, content quality, linking tactics, and domain rankings. Next, with their knowledgeable SEO expert, you can develop a unique plan that serves as the basis for your campaign.
Content writers, analysts, and SEO professionals create innovative backlinking schemes and the best monthly material to grow your domain authority. Rest assured that your WordPress SEO campaign is in great hands with Gigde.
Our WordPress SEO Services Aid to Stay Focused on Your Firm.
Your schedule as an entrepreneur is generally packed with daily duties and supervising your staff. While time may be a treasure you can't afford, we acknowledge that effective WordPress SEO strategies need a lot of time and effort.
Give control to Gigde's professionals and let them manage your campaign. Everything, including selecting suitable keywords and generating engaging content that draws visitors to your website will be handled by us. With our professional support, ensure your site's SEO is protected and you may focus on delivering a warm welcome to your new consumers.
We Have Many Years of Experience.
Throughout our many years of SEO experience, we have refined the skill of developing WordPress SEO best practices that produce outcomes and aid our clients in growing their online presence. We have worked in various sectors, assisting companies and marketers in creating SEO techniques tailored to their sectors.
As lifelong learners, we remain updated on recent SEO advancements and trends to deliver the most relevant and current organizational strategies. You can feel more secure knowing that you are in safe hands because of our experience.
We Know How to Deliver Prime Results to Make our Clients Happy.
Selecting a WordPress SEO service from an SEO agency that prioritizes your satisfaction is essential. Your success depends on a companion who maintains lines of communication and produces measurable outcomes. At Gigde, we have a solid track record of offering our customers outstanding results every time. Our customers come first, and as a result of this approach, we receive positive feedback from happy customers. Please go through our customer feedback database rather than taking our word for it to find additional information regarding the Gigde experience.
Our WordPress SEO Services are Designed to Get the Best Results.
We don't believe in simply checking off a list for your website needs. Our goal is to surpass your expectations and provide you with top SEO services for WordPress websites that maximize your return on investment.
At Gigde, we offer personalized campaigns tailored to your specific site and niche, ensuring that you get the most out of our services. Trust us to provide exceptional WordPress SEO services that satisfy your needs and exceed your expectations.
Our Wordpress SEO Services Include
SEO services typically include various techniques and strategies aimed at optimizing a website's visibility and ranking on search engine results pages (SERPs). Here are some common SEO services that are often offered by digital marketing agencies.

Complete WordPress SEO Audit
Our SEO Strategy and Analysis Service seeks to discover potential growth opportunities and any obstacles hindering you from advancing. We carefully analyze the technical SEO for WordPress, on-page, off-page, and Google analytics features using various approaches. Our purpose is to offer you detailed insights into the SEO performance of your website and to aid you in identifying areas for development.

Keyword Research
Identifying relevant and high-traffic keywords that can be targeted in the site's content and SEO strategies. This includes analyzing user search behavior, identifying long-tail keywords, and evaluating keyword difficulty. By conducting keyword research, WordPress website owners can optimize their content and SEO strategies for the most relevant and high-traffic keywords in their niche.

SEO Strategy
SEO Strategy for a WordPress website is a comprehensive plan that outlines how the site will be optimized for search engines to improve its visibility and ranking on search engine results pages. This involves conducting keyword research, optimizing on-page elements such as title tags and meta descriptions, improving site structure and user experience, and creating high-quality, engaging content.

Content Optimisation
A WordPress website involves optimizing the quality and relevance of the site's content. It includes optimizing on-page elements such as title tags, meta descriptions, headers, and content and improving the site's overall structure and user experience. Optimizing content for search engines and users can ultimately increase users and revenue on their site.

Link Building
Acquiring links from other reputable websites to improve the site's authority and visibility on search engines. It includes outreach to other websites, creating high-quality content that others will want to link to, and ensuring that the site has high-quality internal linking. By building links to their site, WordPress website owners can improve their site's search engine rankings, and drive more traffic.

Improve Website Performance
Gigde aims to enhance the speed, functionality, and user experience of a website. This includes optimizing various aspects such as site speed, mobile responsiveness, and technical SEO. The goal is to improve website performance and search engine rankings, resulting in increased traffic, engagement, and conversions. Website owners can enhance their online presence and provide a better user experience for their visitors.

Code Optimization Services
Code Optimization Services aims to improve the performance, efficiency, and readability of website code. This includes reducing file sizes, removing unnecessary code, and implementing best coding practices. The goal is to enhance website functionality, speed, and search engine rankings. With this service, website owners can ensure that their code is optimized for maximum performance, resulting in a better user experience and increased traffic.

Usability
Usability refers to the ease with which a WordPress website can be used and navigated by visitors. In the context of WordPress SEO services, usability is an important factor that affects search engine rankings. By improving website usability, such as optimizing site structure, and reducing page load times. Website owners can enhance the user experience and increase traffic on their site.

Security
Security for a WordPress website refers to measures taken to protect the site from malicious attacks and unauthorized access. This includes installing security plugins, using strong passwords, and keeping the WordPress core, themes, and plugins updated. By implementing security measures, website owners can safeguard their sites from malware, hacking attempts, and other security threats.
Our Results for WordPress SEO Services
We have accomplished the following results for our clients during the past six years:
Cost of Our WordPress SEO Services
The price of Gigde WordPress SEO services may differ based on certain factors. To give you an idea, we'll discuss the key
elements that we take into account when deciding on costs: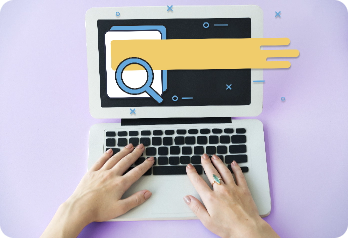 The nature of your business and your target audience can significantly impact the choice of keywords to focus on. For instance, if you offer local services, your primary keyword might include a specific city or area, which tends to have lower competition than those targeting a nationwide audience. However, more competitive and commonly searched keywords require more significant effort to rank for, so we will have to invest more time and resources into your WordPress SEO campaign.
It is easier to move from page two to page one on Google than climb up from page sixty to page one. Your current position plays a crucial role in determining the degree of hard work required to attain the desired rankings that can attract traffic.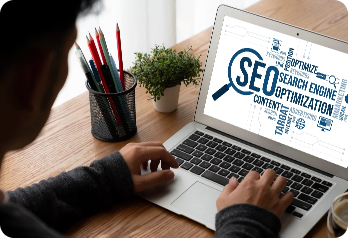 Present Ranking of your website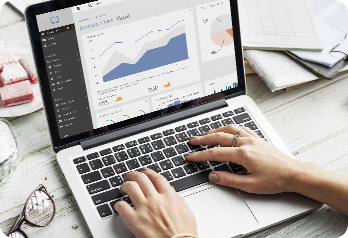 When you progress, reaching your SEO targets can seem less daunting. However, if your search engine rankings have taken a hit, getting back on track may take more effort. We'll look at your ranking history and devise a plan to achieve your desired results.
The amount of time the Gigde team spends on your project will depend on how quickly you want to be. If you have a deadline of 3 months, we recommend a more assertive approach than if you have a year to work with. Our team of WordPress SEO masters will carefully consider all relevant factors during the proposal process to determine how quickly we believe your website can reach top search rankings. Rest assured; we'll work closely with you to achieve your goals.
Each WordPress website has its unique requirements, and SEO expenses vary depending on the objectives you want to achieve. Reach out to us today by submitting a request for an estimate on our website for a quick and no-cost assessment.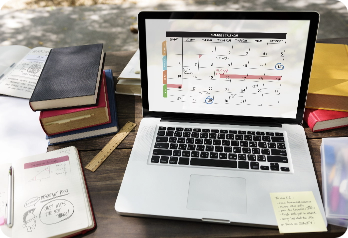 Timeline to Accomplish Objectives
Frequently Asked Questions
What is Search Engine Optimization for WordPress?

WordPress SEO is improving a website built on the WordPress platform to rank higher in search engine results for relevant keywords.

This involves optimizing various aspects of the site, such as content, structure, and meta tags. Frequently used techniques for WordPress SEO include creating high-quality, keyword-rich content and generating backlinks to the site.

There are a variety of WordPress SEO plugins and tools available that can assist users in optimizing their websites. Still, for optimal results, it is recommended to hire a reputable consultancy like Gigde.
What is the Importance of SEO for a WordPress Website?

SEO, or search engine optimization, is essential for WordPress websites since it raises the site's visibility and rating on search engines like Google. This method of boosting organic traffic helps a firm generate more leads, sales, and revenue. WordPress Seo services involve updating a website's text, meta information, and images to make them more appealing to search engines.
What Impact does Page Speed have on SEO?

Improving your website's search engine rankings requires optimizing speed, user-friendliness, and other technical SEO elements. Gigde can help you make the necessary changes to your WordPress page so it takes less than 0.4ms to load, thereby increasing website traffic. Our technical team is on hand to assist.
What kind of ongoing support is provided by WordPress SEO services?

WordPress SEO services provide ongoing support for their clients to ensure the continued success of their website's optimization efforts. This may include regular monitoring and reporting, performance analysis, and updates to SEO strategies.