SEO Copywriting Services
Get organic traffic and leads through sales-driven copies!
We know how hard it is to convert a lead into actual customers, But you don't have to bother now! With Gigde SEO Copywriting services, improve the ranking of your website on the search engine and make them visible online!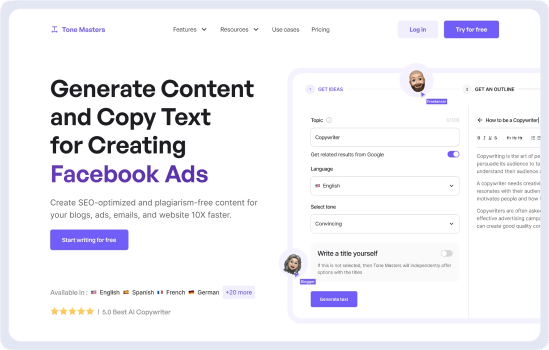 Website copy that engages the customers

Expand the brand value

Satisfy search engine algorithms

Content that converts the leads into buying customers
Craves for the Copy that Increases the
Conversion Rates?
When it comes to optimizing your website organically, the quality of the content matters the most. We aim to expand brand awareness and lead conversion through our sales-driven copy and content.
Regardless of the business model, the website copy should be engaging, grabbing the users' attention and persuading them to take actions that benefit you. The on-page SEO copywriting must be designed in a way that attracts the crawlers of search engines and make them rank your website.
Professional SEO content copywriters with experience and many years of know-how to allure search engine algorithms through their best keyword research, well-composed SEO copywriting strategies, and accurate conversion rate optimization.

SEO Copywriting Services- We Cater to the Customers!
Whether you are a B2B wholesaler or an E-commerce business, we cater to you all. We believe in developing unique yet engaging SEO copy that reaches many customers.

SEO Blog Writing
Designing a blog post to get it ranked on search engine results pages (SERPs) and drive traffic to your website is extremely important. Blog posts are a great way to engage the readers on your website. Regular posting of the blog not only makes you stay on top but also improves the website's online presence.

Proofreading Services
The biggest challenge of the actual SEO copywriting services is providing an error-free copy to its users. But you don't have to worry about it because you are in the right place. Our team of experts specializes in providing top-notch proofreading services to ensure your copy is polished and professional.

SEO Website Copywriting
Persuading your customers to buy is an art. Yes, you have heard it right! Creating SEO website copies that attract, engage, and convert leads is crucial to making the website visible online. Let us help you take your online presence to the next level with our exceptional SEO website copywriting services.

E-commerce Product Pages Copy
Persuading customers to buy is a difficult task, but with good copywriting skills, you can quickly turn your potential customers into actual customers. The E-commerce product page includes product titles, product descriptions, product images and videos, product reviews and ratings, prices and discounts, and more.

SEO-Friendly Service Page
Service pages are like a one-time investment. Your customers should benefit from the service pages that describe the services and provide detailed information about them. The content on the service page must be as per the SEO standards.

Email Marketing Content
Email marketing can change the game for your business if you use it correctly. Using Email is a great way to promote your product or services. It helps to inform and stay connected with the targeted users.

SEO Product Description
Selling a product is a relatively easy nut to crack! Describing the product is the best method to trade and make the users informed about it. It helps you build trust among the users and boost the sales of the products/services.

Drafting Headlines for Copywriting
A well-drafted headline can bring massive traffic to your website through social media, email marketing, and others. You need to focus on several key factors, like keyword research, clear and accurate content, length of the copy, and emotional appeal.

SEO Copywriting for Landing Pages
Do you need help ranking your landing pages on service engine results pages (SERPs)? Wondering why your visitors need to convert into leads? The answer to the problem might be "Copywriting." It not only helps in restoring the traffic on the website but also increases the conversion rates.

Creating SEO- friendly infographics
Considering including infographics in your content is the most impressive way to attract users to your website. Visual representation of data and information makes it easy to understand and an engaging way to captivate the customers.

Creating SEO Guest Post
One of the effective techniques to enhance your online visibility is to write guest posts. They are the best source for creating high-quality backlinks to your websites and boosting your website ranking.

Incorporating LSI Keywo- rds in SEO Copywriting
Now the era of stuffing the keyword is over. Today's generation relies on modern Latent Semantic Indexing (LSI) approaches. Incorporating these LSI made the search engine realize that the content is more relevant, informative, and engaging to the users.
How does Modern SEO Copywriting work?
Initial Content
Research
Researching the content is the foremost step of copywriting. A solid research process can help you understand the customer's needs and pain points. The research includes analyzing online content, choosing the best-performing ideas, and designing new content strategies after completing the study.
Analysis of
Competitors
This includes identifying your potential competitors, collecting information about their strengths and weaknesses, and identifying their marketing strategies. This helps us find the gaps in the market and make them convert those gaps to benefit us. That makes you understand your company's position and its strengths and weaknesses. Knowing where your company lies is essential, making your business grow and expand in the long run. Let us help you develop a winning strategy.

Keyword
Research
Based on your competitor analysis, you can quickly know which keyword is easier to get ranked on the search engine results pages (SERPs). Choosing keywords with search traffic potential is very important to improve content creation and optimization. Keywords based on search intent and relevant to the businesses make the copy of the high value. We at Gigde, Believe in strong keyword research that significantly impacts the success of your online marketing businesses.

Brainstorming
Coming up with a new, fresh idea is the most perplexing SEO copywriting process. Numerous ideas combine to get that one great innovative idea or strategy that help us make a creative copy. This strategy opens the strategist's mind and makes them come up with a successful plan. Our team of experts comes up with different backgrounds and skill sets that helps us to develop creative and effective ideas.

Structure Formation
We understand ranking your copy or content is a challenging task to accomplish these days because search engines are more innovative than ever before. We have to make a unique content structure that is readable and attracts the crawlers of the search engines. With our expertise, we assure you to develop a well organized, optimized, and engaging content. Connect with us today to make your content more structured and well-designed.

Optimizing & Finalizing
At Gigde, We believe in improving the quality of the copy by making it error-free. Optimizing the content and Checking plagiarism, grammar, readability, sentence structure, etc.. It is one of the main functions of SEO copywriting services before finalizing the content. Now you don't have to sacrifice the quality of your content when we are here to provide you with the best of it. Don't settle for mediocre content when we are here to create the best for you!
Reasons Why You Need Gigde SEO Copywriting Services

Rank High with Target Keyword
Making your website visible online and getting traffic is a big nut to crack! But not anymore. When we are with you. Get rank through the usage of correct and properly researched keywords.

Captive Headings & Meta Description
Designing creative headings and meta descriptions that seduce the users to read the website. Catering compelling meta summaries of the content is an excellent method to make it more reader-friendly.

Persuasive Call-to-Action
Want your users to take sales-driven actions? Then you are at the right place. Our copywriting experts are highly skilled in crafting a persuasive call-to-action that easily lets potential customers onto your funnels.
Flexible Solutions for Everyone Out There!
INDUSTRIES WE OFFER OUR SERVICES ARE

Medical & Health Care

Finance and insurance

Technology & Internet

Fitness & Health

Automotive

Cryptocurrency & Blockchain Care

Fashion & Beauty

HR & Recruitment

Telecommunication

Travel & Lifestyle

Legal

Sports & games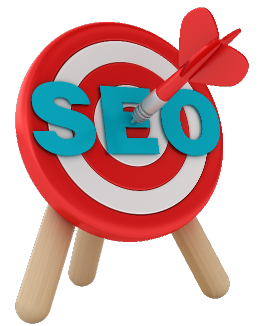 Ready to Rank your Website with Sales-Drive
SEO Copywriting Services?
Need more time to make your content sales driven?
You don't have to worry now!
We are here with you to offer you the best SEO copywriting services. Unlike traditional methods, we use the latest techniques to make your copy more unique, innovative, and persuasive.
So, What are you waiting for?
Increase your website's traffic organically with us
Contact us today and tell us more about your projects.
Frequently Asked Questions
What is SEO copywriting?

SEO copywriting is the art of persuading the customer through creative, convincing, and engaging writing. The goal of copywriting is to incorporate the targeted keywords and phrases relevant to the content.
Why is copywriting essential nowadays?

Copywriting is essential as it helps increase the website's ranking and visibility. With proper optimization, a website can attract massive traffic and generate leads that are profitable for the company.
What services do copywriters offer?

Copywriters offer a wide range of services, like Keyword research, Content strategy development, content creation and optimization, and other services. Even some copywriters provide auditing services to improve the quality of a website's content.
Can copywriting be done in multiple languages?

Yes! SEO copywriting can be done in multiple languages. Although, a copywriter needs to have proper knowledge of the language, their cultural nuances, and the recent SEO trends in the market.
What are the common SEO mistakes to avoid?

Some common SEO mistakes to avoid while writing are to prevent stuffing the keywords, neglecting the user's reading experience rather than focusing on the search engines, not concentrating on readability, failing to stay up-to-date with the recent SEO trends, etc.
Can copywriting be outsourced?

Yes! SEO copywriting can be outsourced to an agency or individual. Those with expertise in copywriting services can be proved an asset to your websites and help you achieve your goal.
What is the difference between SEO copywriting and content writing?

The goal of SEO Copywriting is slightly different from SEO content writing. The primary purpose of Content writing is to provide information to the readers and engage them on the website. Copywriting helps us convince the readers to take some action and convert the traffic into leads, eventually enhancing sales.
How much does copywriting cost?

The cost of the copywriting may vary depending on the project's scope, the expertise required on that particular project, time duration, word count of the project, etc. Some copywriters may charge by words or hours and others by the flat-rate pricing for that specific project. Before starting your work, you must discuss the project's budget with the SEO copywriting agency or individual.