Wed Jun 15 2022
5 min read
6 Types Of Insurance For Freelancers That Provides With Maximum Security
With more individuals paying attention to the work/life balance and finding ways to turn the money-making process into a more flexible undertaking, the number of individuals preferring freelance professions over conventional jobs is constantly growing. A recent survey published indicates that by 2027, a majority of American employees will be freelancing in some way. In this article, we will discuss the need for insurance for freelancers and also give a look at various types of insurance for freelancers.
Though in almost any field, you can be a freelancer and work separately as a physician, accountant or plumber for instance. But when people hear the word "freelancing," it is first of all people who think of it, i.e., IT specialists and software developers, who, as long as they have the Internet in good condition, can work from everywhere. Even if it is also the common impression that freelancing is a glamorous lifestyle that allows you to fly worldwide, to sit in cafes all day, being a full-time self-employed individual means you are an independent party that legally makes you a small company owner.
If you are an individual full-time employee, you pay your social security and taxes. It means that you are the only one liable for an issue whether your customers have been affected or lost by the work you have done. That is why you should cover yourself with the right freelance insurance policy, just as the owner of any other company should. So you will need to learn how to protect yourself, your company, and your asset with the right freelance insurance if you aim to leave the world of business to gain freedom and independence from work that comes with being a freelancer, or you have done it already recently.
What is the Need for Insurance for Freelancers?
Every career comes with a unique set of common risks, regardless of how you are doing your job as a freelancer. If you are an IT autonomous, you and your customer must be safe from the effects of cyber attacks resulting in data robbery. As stated previously, companies and freelancers may complain if their customers feel they have lost a lot of money because of the work performed by a freelancer or if customers believe contractual obligations are not fulfilled. Moreover, if you do not have insurance, you will find it extremely hard to find work for yourself because most prospective clients ask for an insurance certificate before signing a contract and agree to work with you. There is a growing number of freelancers in all sectors that can disqualify you instantly in the eyes of many consumers without getting the right coverage.
Inversely, having a quality assurance program as a freelance company makes you appealing to potential customers and makes them aware that you work in your best interests and theirs. Moreover, insurance for freelancers increases your odds of making money. It also lowers your chances of losing money. While larger businesses may have enough money to redeem a costly liability or malpractice lawsuit, most freelancers are undoubtedly financially insufficient if they are not helped by the insurer when an expense claim is filed against them.
Types of Insurance for Freelancers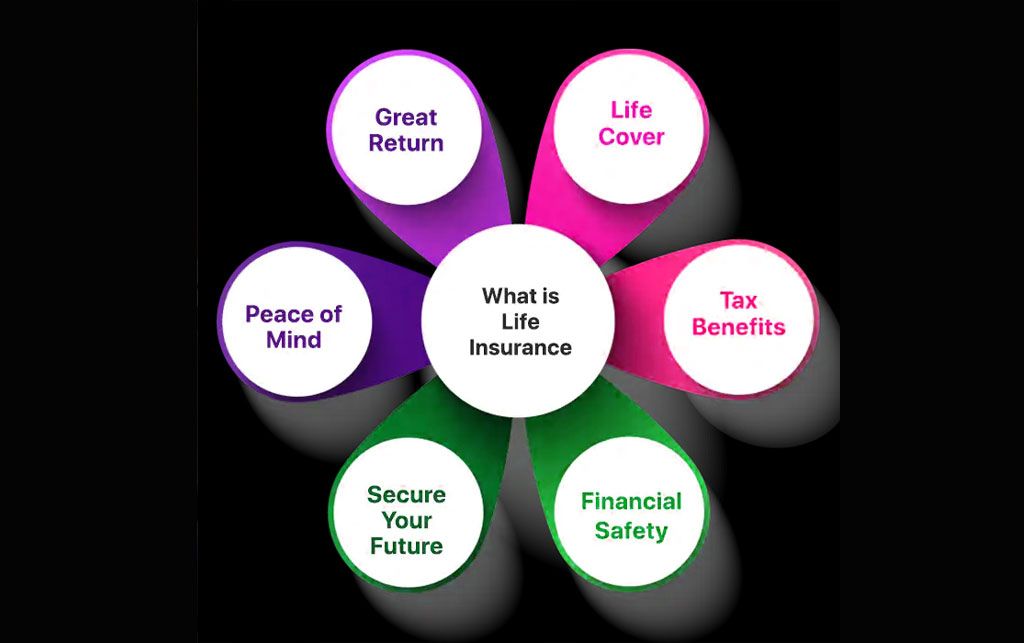 The coverage you need to purchase depends on your occupation and what kind of freelance work you do. Nevertheless, there are also some policies that almost every independent person should have to defend himself from expensive prosecutions, resulting from the most common risk posed to freelancers daily.
Here are the 5 types of Insurance for freelancers that provides with maximum security:
1. Professional Liability Insurance
Potentially the most critical insurance policy of freelancer insurance, as anyone offering professional liability insurance, also known as mistakes and omission coverage, should provide some professional services. You will have to defend yourself whether you are an independent programmer, designer, blogger, accountant, or anyone else involved in the gig economy.
Professional liability freelancing insurance protects freelancers accused of error impacting their clients in the final analysis. The customer could sue you if you do not adhere to the agreement, e.g. if you are a freelance web developer and you have signed a contract promising that your website will be up and running before Black Friday. Professional liability provision will start to fund legal fees and any future payments relevant to such a lawsuit.
2. General Liability Insurance
A general liability policy protects you against consumer loss or negligence from third parties, a first policy that most business owners purchase. You are usually expected to have general liability coverage before your contract if you are a freelancer who leases office space for work.
3. Commercial Property Insurance
Even if you are an independent working person from home, you may need commercial property insurance because your business property is not covered by a regular homeowner or rental insurance policy. It ensures that if your computer or other office equipment is stolen or damaged, you will not be protected if your homeowner's or renter's policy is not accepted on a commercial basis. The easiest and smartest thing to do is purchase a business property policy to ensure that all business property is covered.
4. Fidelity Bonds
Self-employed contractors typically need to buy obligations that serve as a three-way deal between you, the consumer, and the insurer. Most people are probably familiar with collateral responsibilities, which are a central element in the building enterprise. When you buy a bond, the insurer will pay a negotiated sum to your customer if you do not deliver what you commit in your contract to provide between you and your customer. It is nice to buy a loyalty bond to protect your client from theft, robbery, and data violations, whether you are an independent partner in IT or finance.
5. Cyber Liability Insurance
Many IT independent operators have to manage customer data and therefore run the risk of cyber-attack data breaches. For example, you could be financially responsible for damages if the personal details you give to your clients are compromised or compromised if you manage and process credit card payments for your customers. In such cases, the Cyber Liability Policy covers costs relating to notification of the violation to customers, hires computer forensic teams to learn how the infringement took place and what can be done to avoid such problems again, and, where applicable, pays legal fees and civil penalties.
6. Freelancers Health Insurance
According to a new study, 22% of freelance employees say affordable medical care is a big problem. They are self-employed and do not have a health insurance employer or other employment benefits package to provide them. Independents should be careful not only to consider finding the right health insurance package but also to consider disability insurance to not rely on the employer-implemented workers' compensation insurance for accidents or severe diseases caused by their self-employment.
Final Words
If you are an independent person who wants to speak to an insurance agent to make sure you are buying the best policies for your needs. You must find a person who can provide you with the best service for insurance for freelancers to get a legit and safe insurance policy. Freelancers must note that it is very necessary to have freelancing insurance if they want to be safe while working for their clients. So get your insurance and start working as a freelancer safely.
Also Read: Ways To Get Paid From PayPal For Freelancers